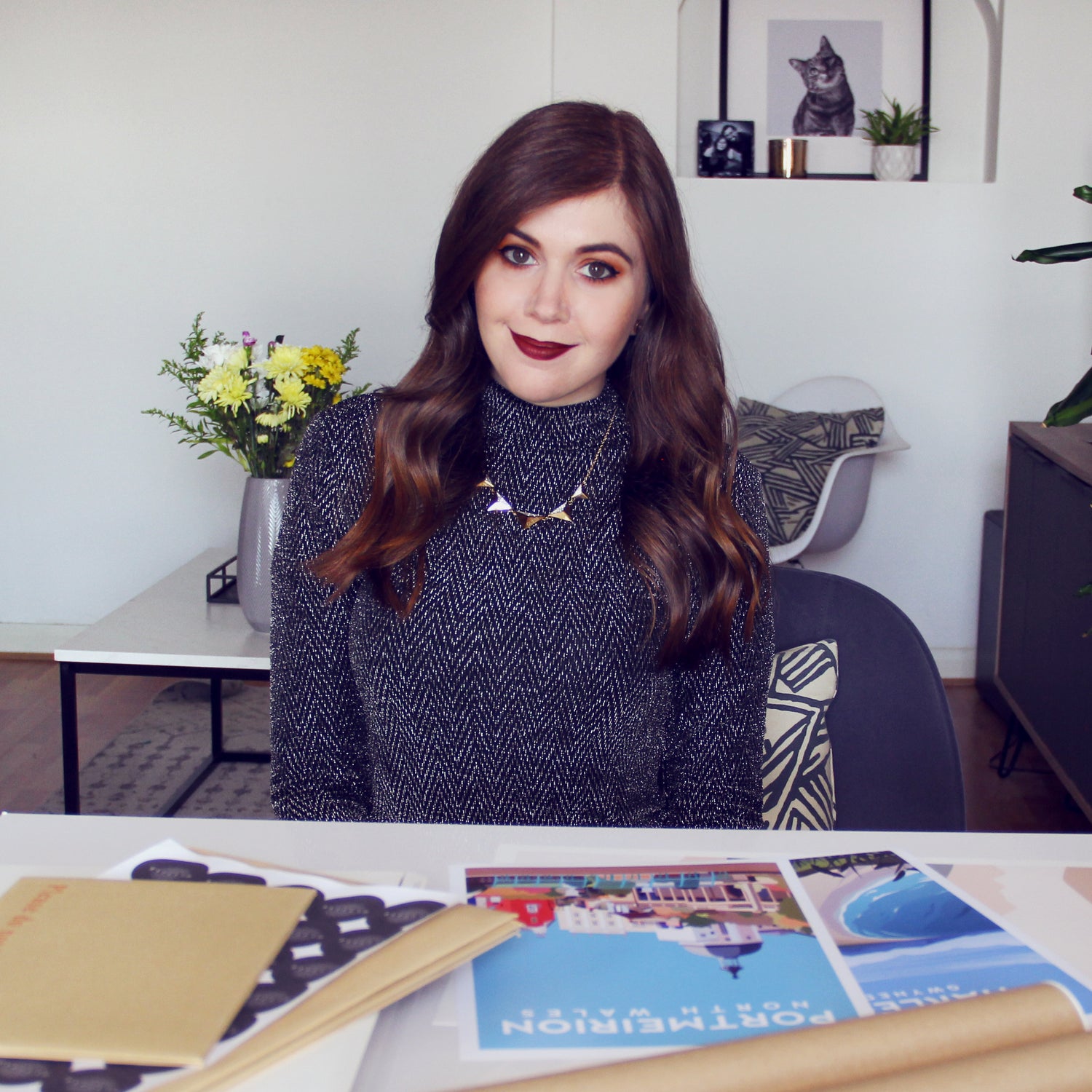 About The Artist
Hi! I'm Natalie Thomas, an independent Digital Artist and Graphic Designer based in Snowdonia, Wales. I started experimenting with digital art and design at a young age, and quickly grew to love being creative. My passion for travel illustration is inspired by time spent traversing and photographing the landscape of North Wales.

I currently handle every aspect of the business, including design and illustration, printing and packaging, customer service, and online marketplace management.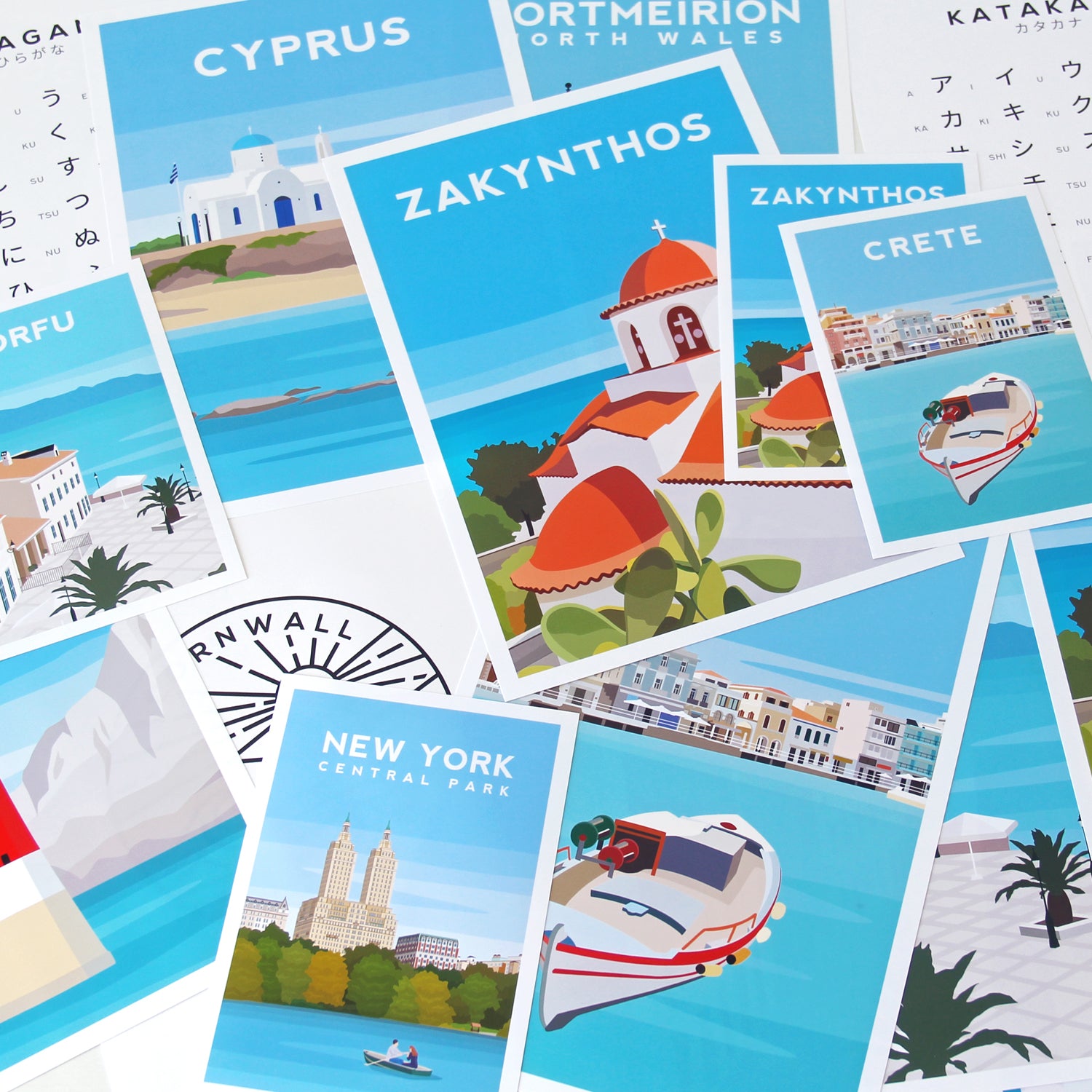 How It Started
In 2017, I opened the Typelab Etsy store, selling wall art in digital download format. My customers began asking if I could offer my designs on print, but at the time I had no equipment to fulfil this - just a laptop and a graphics tablet. My mother also had a love for photography, and owned a professional photographic printer. She kindly suggested that I try and run some test prints on her printer. It worked! We were so excited to see the artwork coming to life. I decided to reinvest what I earned from digital downloads back into gathering the materials needed to create my own studio. My artwork is now available on multiple online platforms including Etsy, Ebay, Redbubble and Teepublic - with over 12,000 products sold including prints, downloads, apparel, home goods and stationery.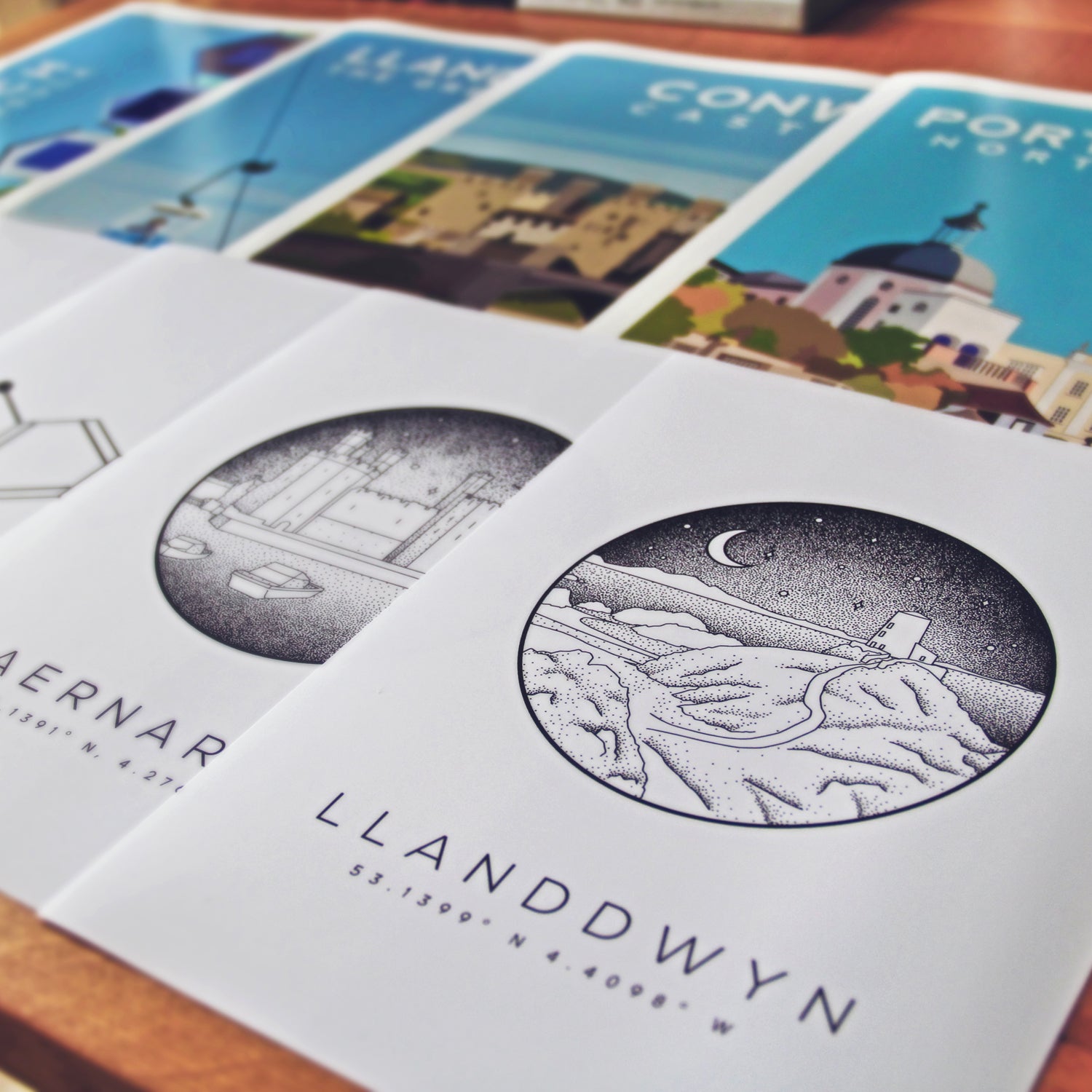 Bulk Orders
Looking for a large quantity of prints? Whether you're a retailer or an establishment looking to brighten your walls, I can happily offer a discount on bulk purchases. To enquire, please feel free to send me a message at typelab@outlook.com
Environmental Goals
Typelab has teamed up with Ecologi to offset carbon emissions and plant trees. Carbon is offset by supporting climate projects such as rainforest preservation and renewable energy production.
376 Trees Planted
And Growing

Supplied With Renewable Energy

20 Tonnes of Carbon Offset