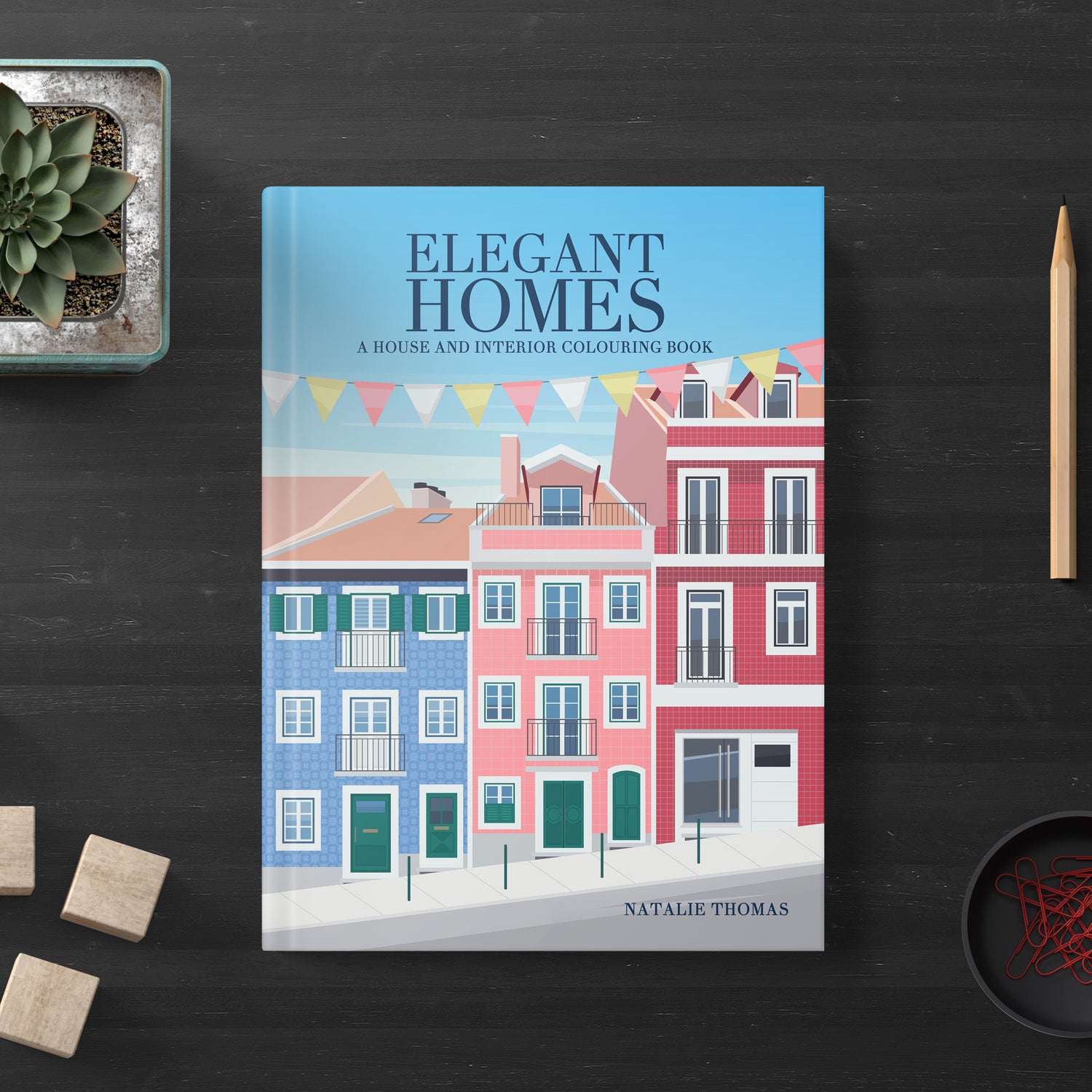 Elegant Homes: A House And Interior Colouring Book
Relax and add colour to a delightful collection of charming houses and retreats. From city apartments to tropical villas, this colouring book includes a variety of architectural styles from historic to modern. Use your favourite shades to bring life to the streets of Paris and New York, ornate Victorian homes and lavish interiors. Contains 40 unique illustrations, with artwork by Natalie Thomas.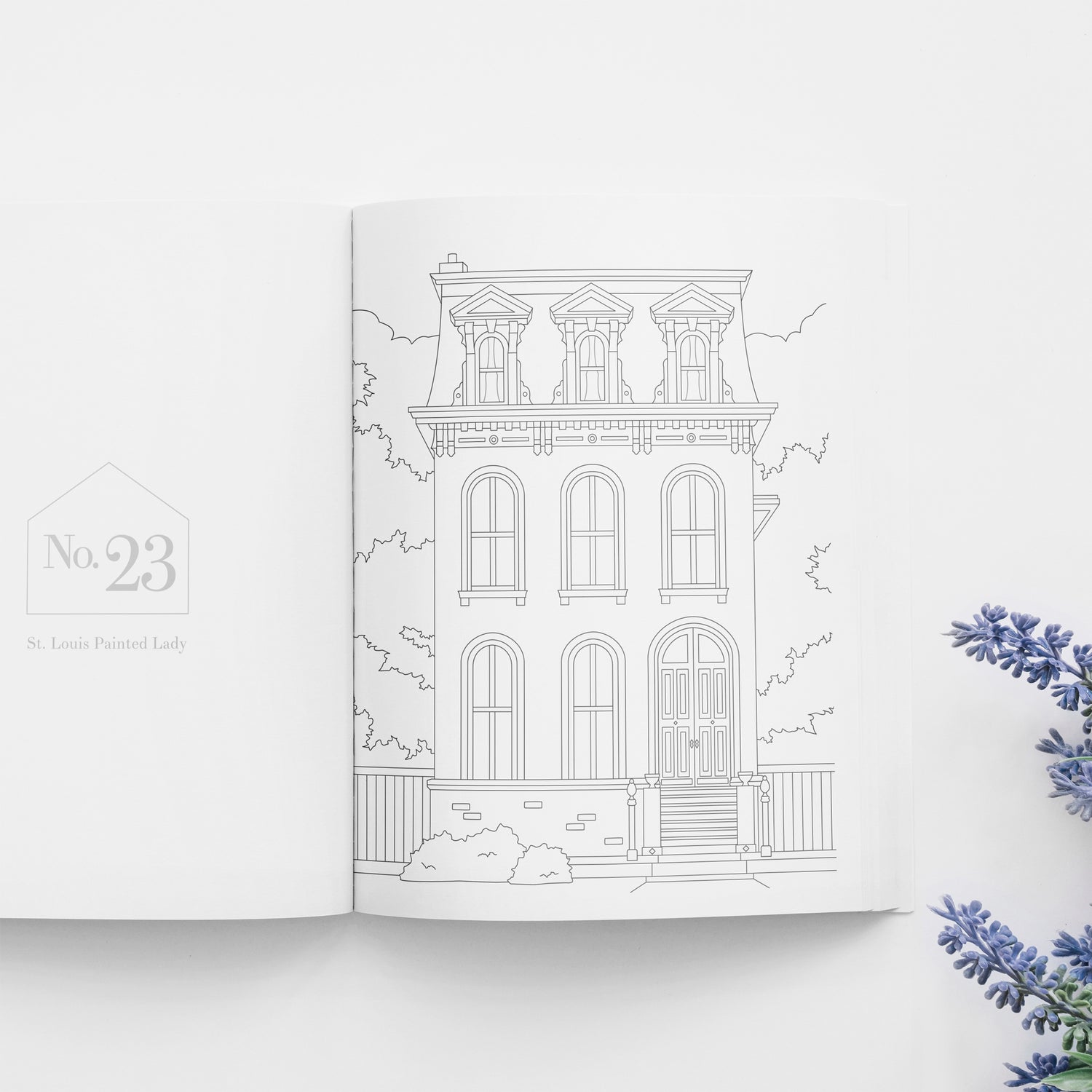 An ideal gift for a calming moment
After a stressful day, there is no simpler pleasure than curling up in front of your favourite movie with a colouring book filled with possibilities.

This artwork was inspired by the many rainy afternoons spent illustrating the beautiful homes of clients.
Shop Now On Amazon